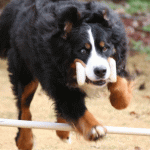 Obedience

From the BMDCA Info Series:
All dogs need to have good manners! This is especially true for a large breed dog such as the Bernese. A well-trained dog is a better pet, much easier to live with, more pleasant to take places, and more likely to be a welcome guest. As more legislation is passed in this country to control dogs and their ownership, it is imperative that our dogs be trained. The main reason we have a dog is for companionship. Bernese need a job to do. Obedience training helps the owner to gain control, teach manners, create a very special bond, prevent boredom, help satisfy his/her Berner's need to be with and please his owner, as well as gives the dog a task to accomplish. Obedience training can become an enjoyable sport for both owner and Berner, whether the goal is having a well-behaved pet or earning titles.  For more information on obedience and the various titles, please visit: https://tollhauskennels.com/wp-content/uploads/2019/07/07_bernese_activities_obedience.pdf
We have been participating in obedience since 2002.  In fact, the very first time that we competed in obedience was at the 2002 BMDCA National Specialty in Wheeling, WV.  Lynn and Anna competed in Novice A and won the class with a 191-1/2 (out of 200).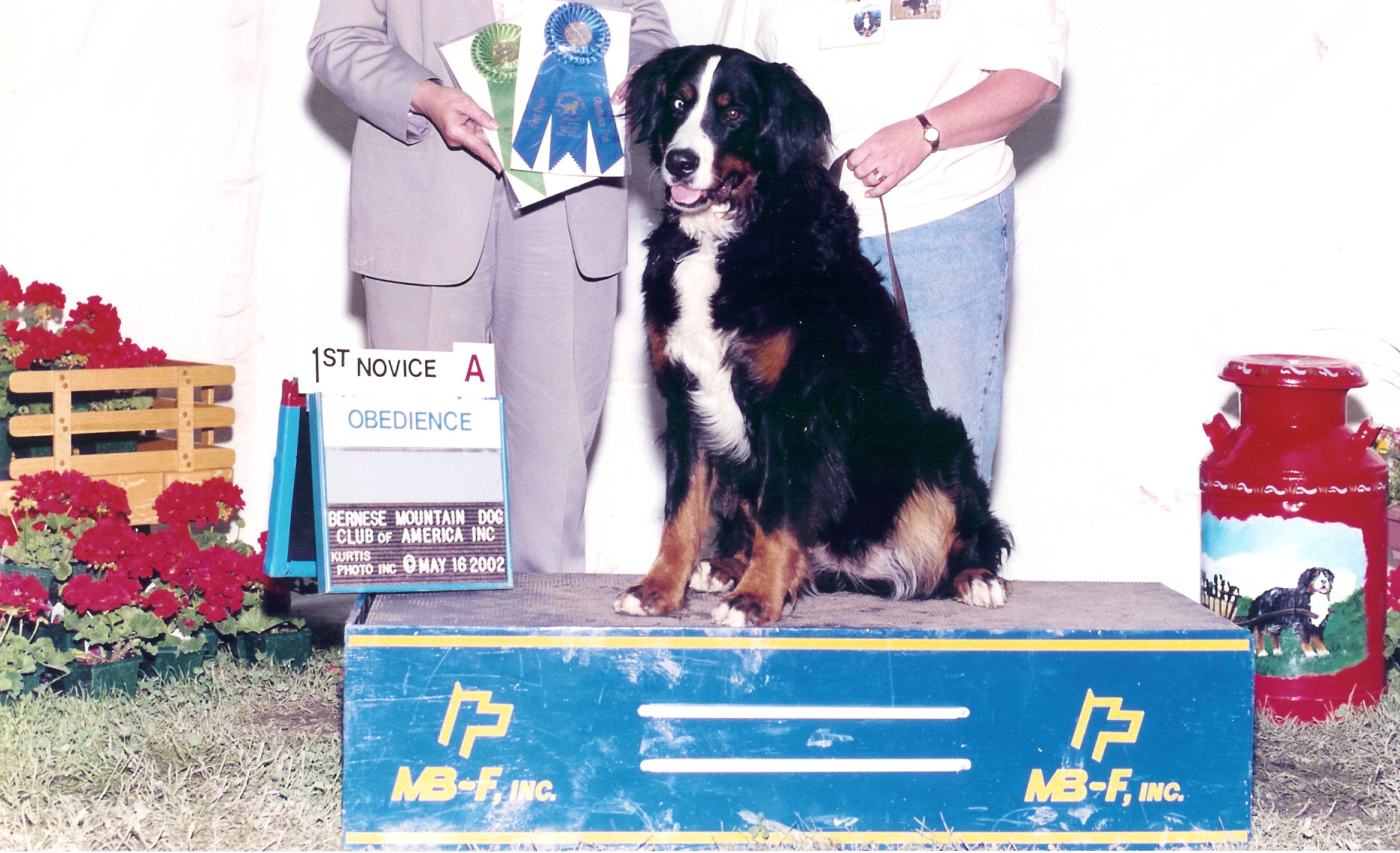 More pictures of our dogs doing obedience:
Lynn & Juergen in Novice B in 2009 Nashoba Valley BMDC Regional Specialty.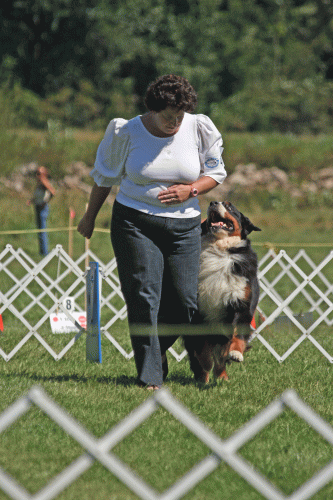 Anna practicing for Open Obedience (retrieve over high jump)
Ivy & Pat win 1st place in Novice B at BMDCSEW Regional Specialty 2009.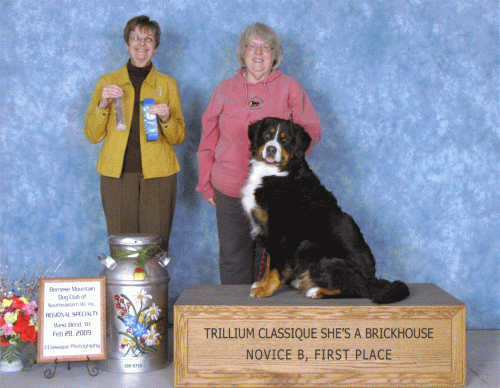 Will getting ready for Open!