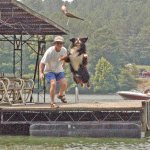 Dock Diving
Dock jumping also known as dock diving is a dog sport in which dogs compete in jumping for distance or height from a dock into a body of water.  The dock is usually 35 to 40 ft (11 to 12 m) long by 8 ft (2.4 m) wide and 2 ft (0.6 m) above the water surface,[11] but may differ depending on the sanctioning organization. Any body of water or pool that is at least 4 ft (1.2 m) deep can be used.   The jump distance is measured, by most organizations, from the lateral midpoint of the end of the dock to the point at which the base of the dog's tail (where the tail meets the body) breaks the water's surface.
We started dock diving after we attended the Outdoor Games in Madison, WI in 2004 and watched the Big Air competition.  These dogs were having the time of their lives and our boy Ruedi loved the water and was very athletic, so we thought we'd try it and Ruedi LOVED it!
Ken Helms (Lynn's husband) has been the main handler in dock diving, but now Lynn gets to finally play with Heidi in the sport.  There have only been a handful of Bernese Mountain Dogs that have competed in dock diving, to our knowledge  and we own three of those dogs.  So far, Heidi holds the record for longest jump by a Berner, with her personal best being 16'9″.  Then Ruedi with 15'10" and Juergen with 14'11".  Not too shabby for a breed that isn't well known for swimming, retrieving and jumping.
Ruedi & Ken practicing at Lake Allatoona in GA.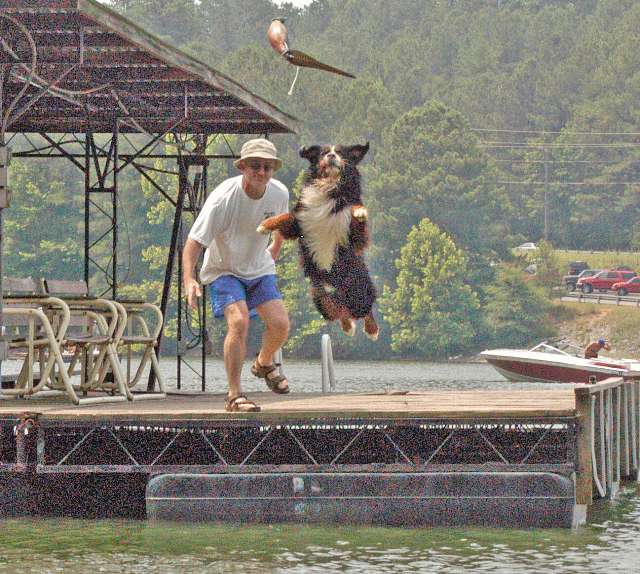 Juergen aka Shark Boy at a competition on New York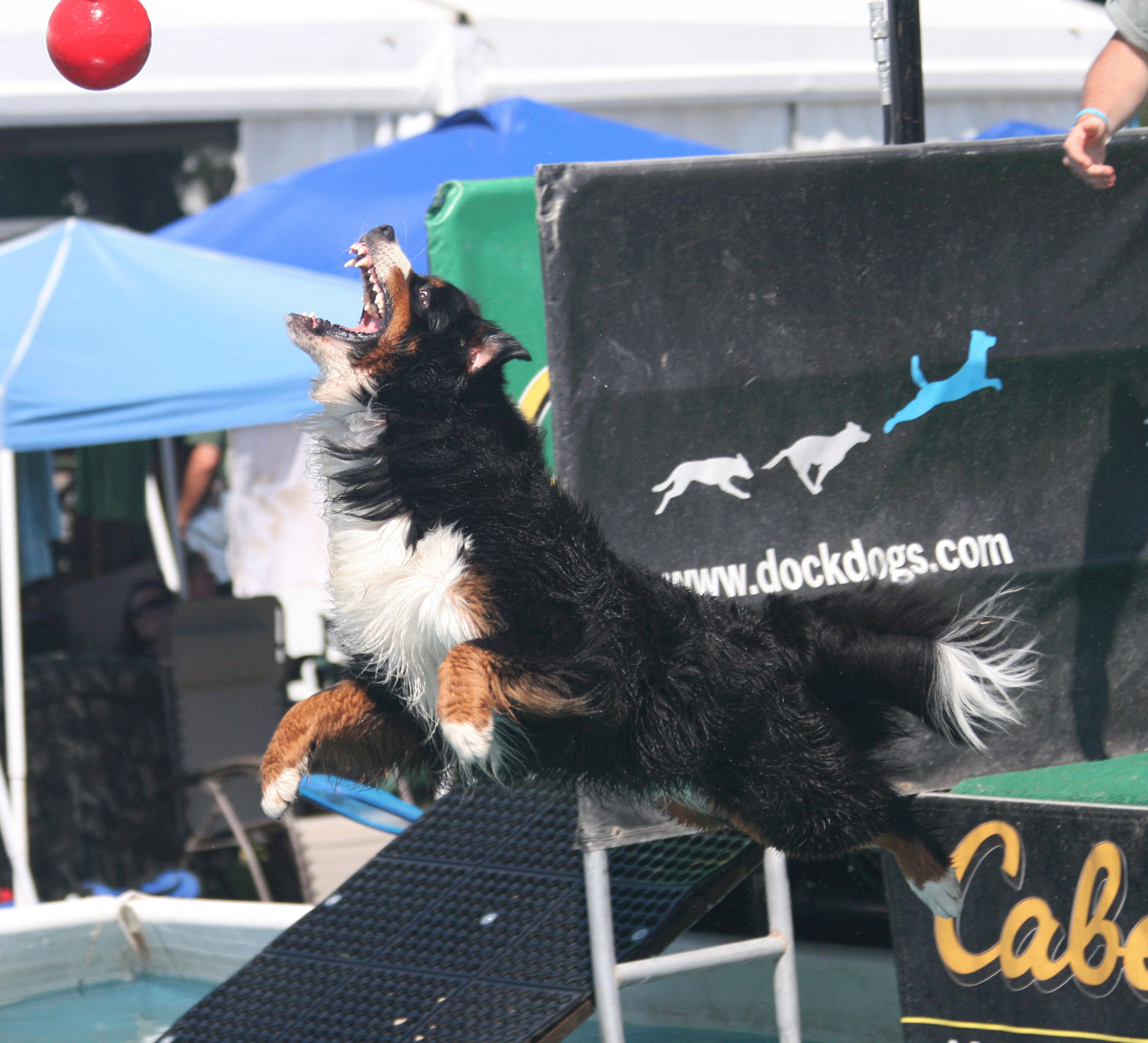 Heidi at one of her early competitions.