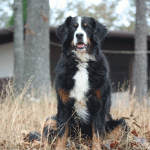 Presents
Peartree's Honky Tonk Woman CDX, DD, BNDD, OA, OAJ, RE, WDX
Anna
3/11/99 – 1/29/2009 died from malignant histiocytosis, liver
Bernergarde # 37042
Loved and Owned by Lynn Balsiger & Ken Helms     
Achievements: Anna came to us from Holly Partridge (Peartree Bernese Mountain Dogs).  Because of her 1/2 blue eye, she was considered "pet quality", but it didn't matter to us, she was still a very beautiful girl!  Anna was a spunky monkey and because of her, we were catapulted into obedience and agility and then ultimately, all dog events.  Anna wanted a job to do and we found out quickly that if we didn't give her something to do, she would find a way to keep herself entertained.  For her first time being shown in obedience (also Lynn's), Anna got a 191-1/2 and 1st place at the 2002 BMDCA Natl Specialty.  Anna was excellent at all dog sports and she got titles in obedience, rally obedience, agility and drafting.  She completed the requirements for the BMDCA Working Dog Excellent award in 2006.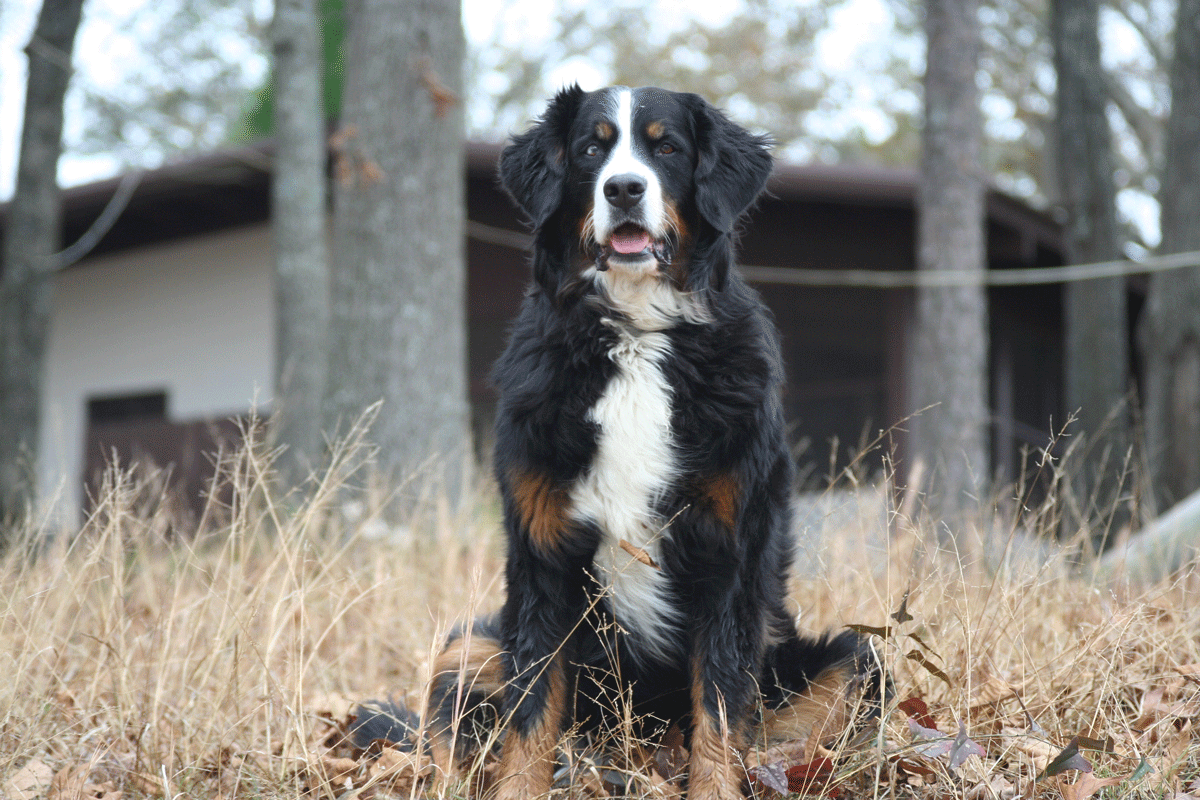 Ken and Anna in the BMDCA Veterans parade in 2007.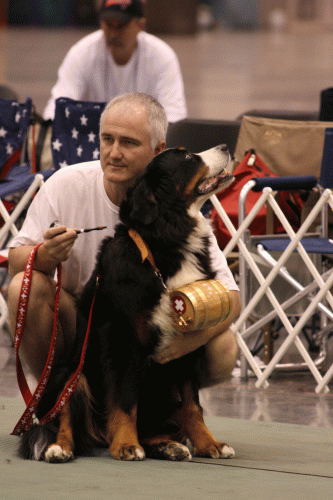 Ken and Anna tracking in IL in 2008.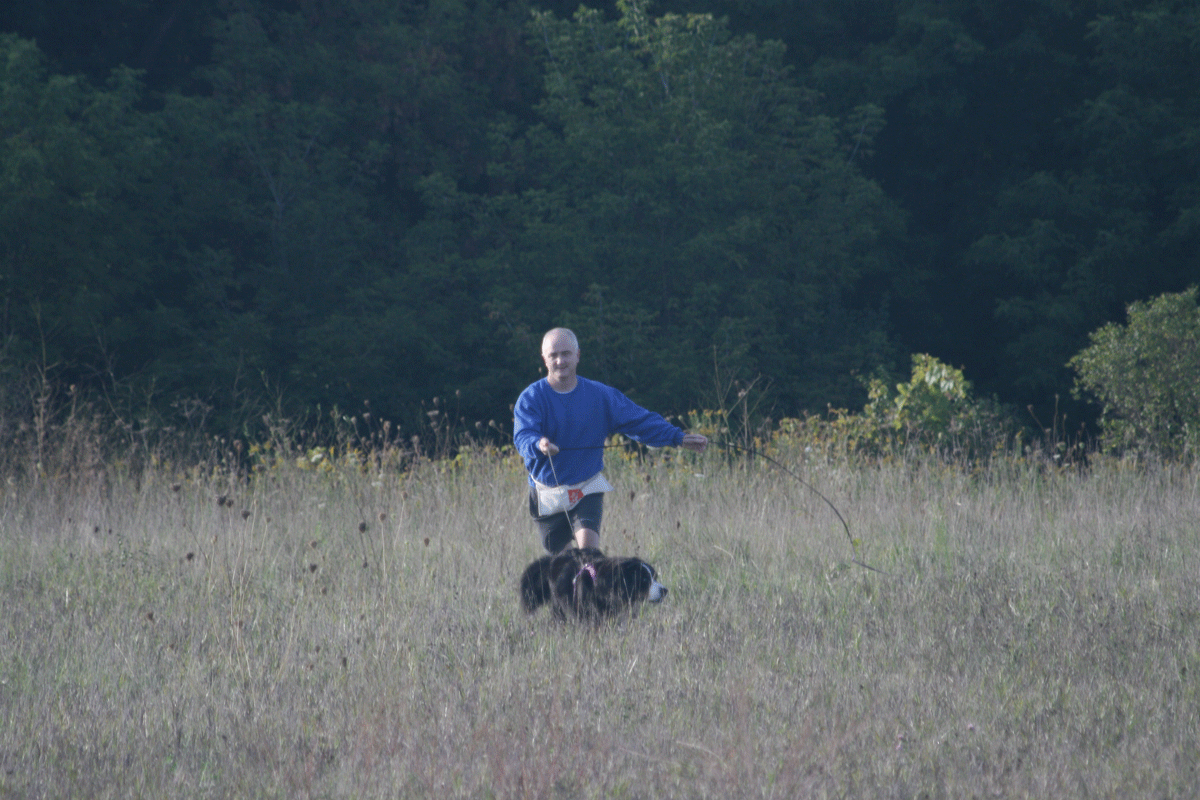 Anna at 9 years old, enjoying a walk in the fields.