About Us
Tollhaus is a small, family run, hobby breeding kennel in the suburbs of Atlanta, GA.  This is true family effort.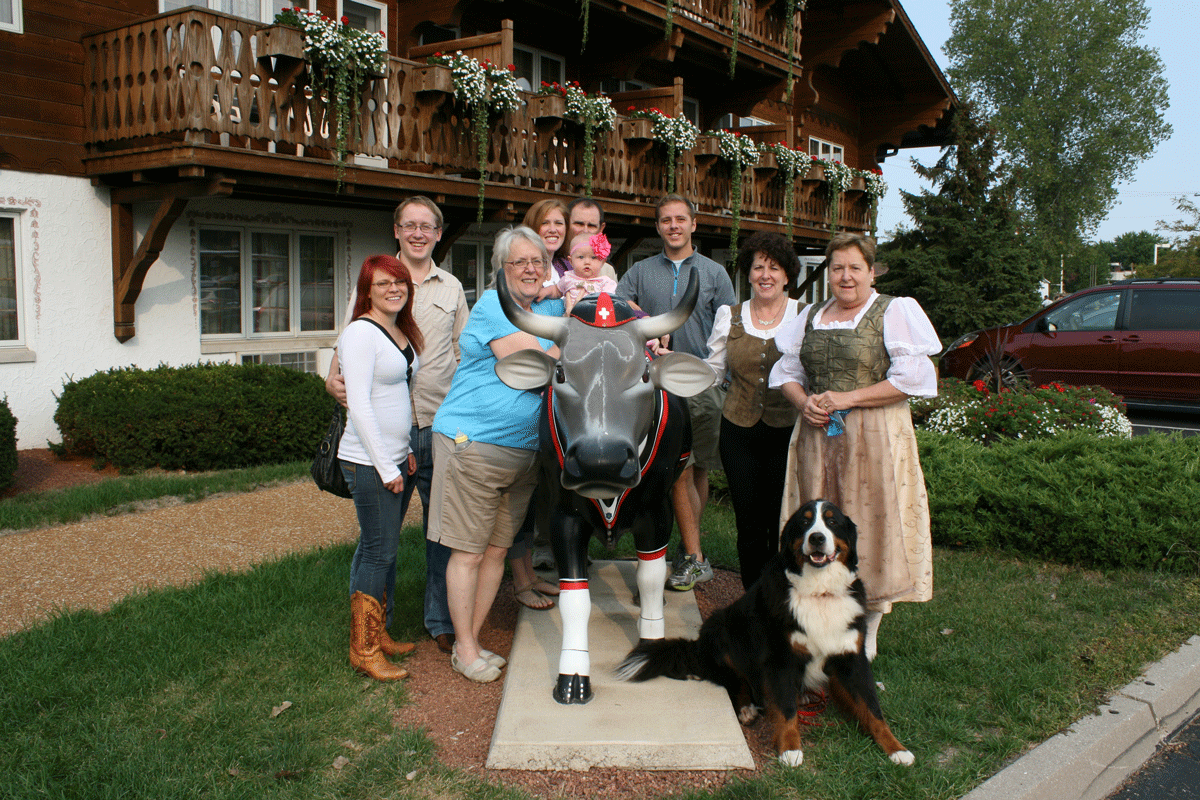 Tollhaus Kennels is currently made up of three sisters:  Lynn & Sue Balsiger and Pat Duryea; and in addition, Pat's daughter Erica Arena.  The whole family is involved in caring for and training these dogs.  We are all members in good standing of the Bernese Mountain Dog Club of America – www.bmdca.org .  Pat is a member of both the Bernese Mountain Dog Club of Southeastern Wisconsin (http://www.bmdcsew.org/) and Bernese Mountain Dog Club of Northeastern Illinois (http://bmdcni.org/) 
We've been involved in dogs and other animals for many years prior to having Berners and Tollers. Our father, Jake Balsiger showed Foxhounds and Beagles in his younger years and then Dad, Pat and Sue were involved with Greyhounds and Coonhounds in Field Trials for many years. 
Our family moved in 1970 to our grandparents dairy farm and our Dad converted the dairy barn for horse stalls and we raised and showed Appaloosas for 15 years and we also raised Black Angus and Hereford beef cattle.  
Then in 1988, Lynn and Sue were in Spiez, Switzerland and we saw our first Bernese Mountain in a small tavern where we were eating.  Dogs are allowed in restaurants in Europe and this massive, beautiful male was laying underneath the table while his family ate.  We were mesmerized by this dog and Lynn stated "That will be my next dog."  Well in March, 1991, Lynn got her wish and brought home Kobi and the rest is history.  
Sue got her first berner in 2004 and he is also named Kobi.  Pat purchased her first berner in 2005 – Ivy.
Pat and Erica got their first toller in 2007.  At first, we were interested in their working drive and high energy.  And we were pleasantly surprised when we found that Tollers can turn off the energy and be great couch potato companions.  But, its not too long before they want you get up and take them somewhere to do something fun.  Pat and Erica had their first litter of Toller puppies in 2009. Erica is taking time off from breeding and activities with Tollers, as she concentrates on the most important thing in her life, raising her little boy, Justin and her daughter Natalie.
At Tollhaus Kennels, we natural raise our dogs and puppies.  What does that mean?  We feed and recommend a raw food diet for optimum health, nutrition and development.  We are also advocates of limited vaccine protocols, holistic medicine as a first course of treatment, non-toxic cleaners in our home, and no flea and tick or heartworm prevention.  Please ask for more information.