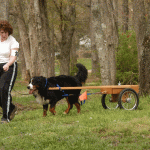 Draft
The Bernese Mountain Dog was bred to be an all-round farm dog, but they are commonly known for pulling milk carts to the dairy in Switzerland.  The BMDCA hold several draft tests around the country in order to promote and recognize their heritage.
Our family has participated in draft with our dogs since 2002.  Pass or fail (and we've failed!) we've learned something new with each dog and we ALWAYS have a ton of fun!
Ueli & Lynn BMDCA National Specialty 2002 in Wheeling, WV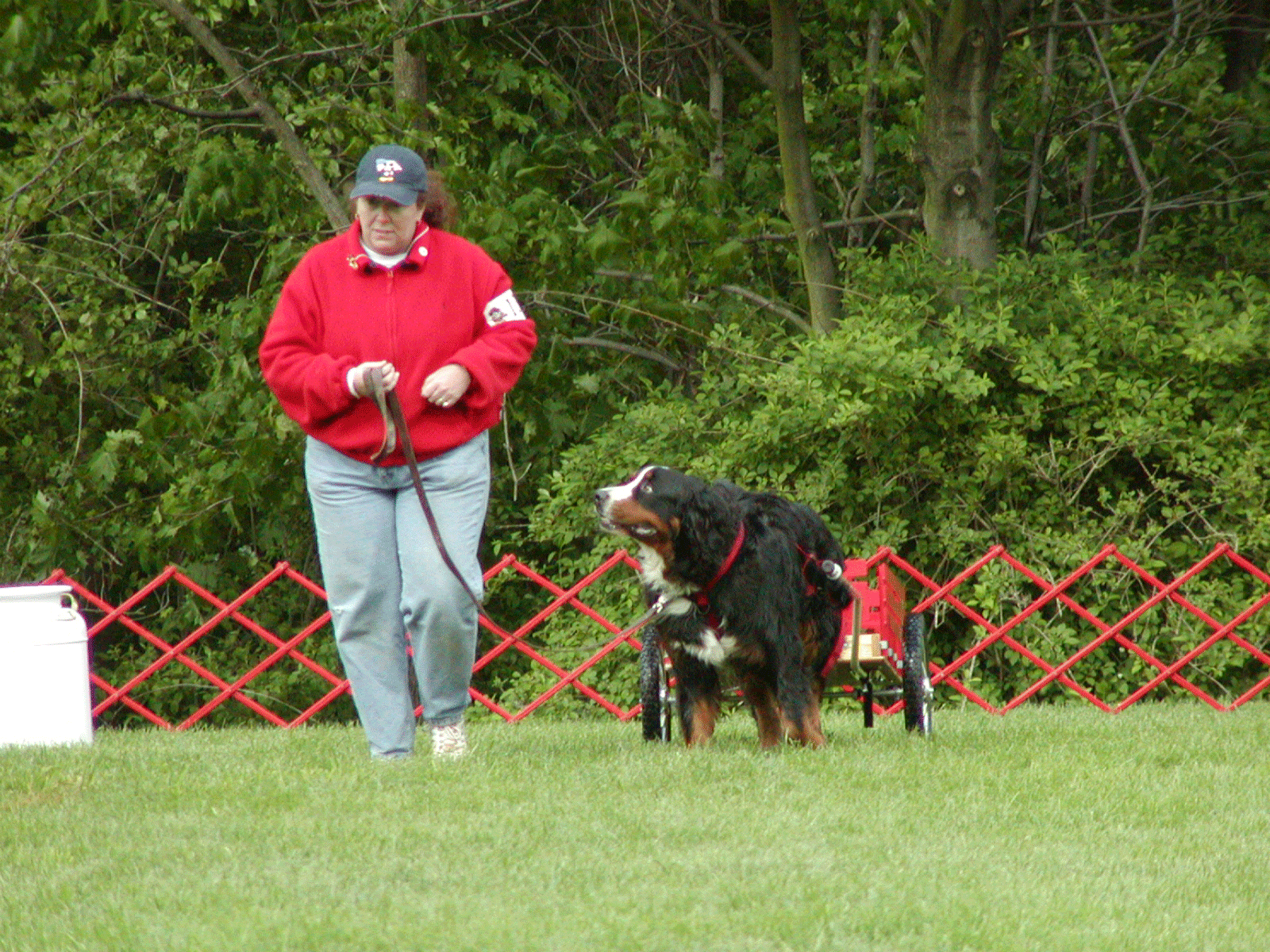 Anna waiting patiently during the open Stays at the BMDCA 2004 National Specialty in Mesquite, TX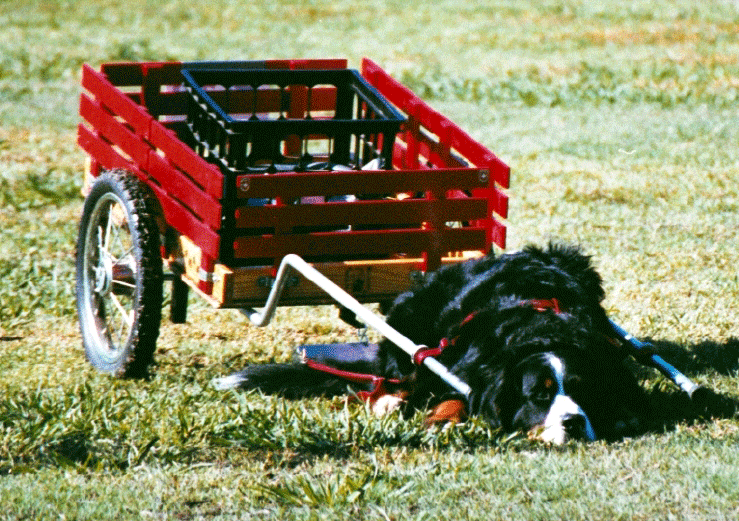 Ruedi & Lynn at a 2005 regional club test in Alpharetta, GA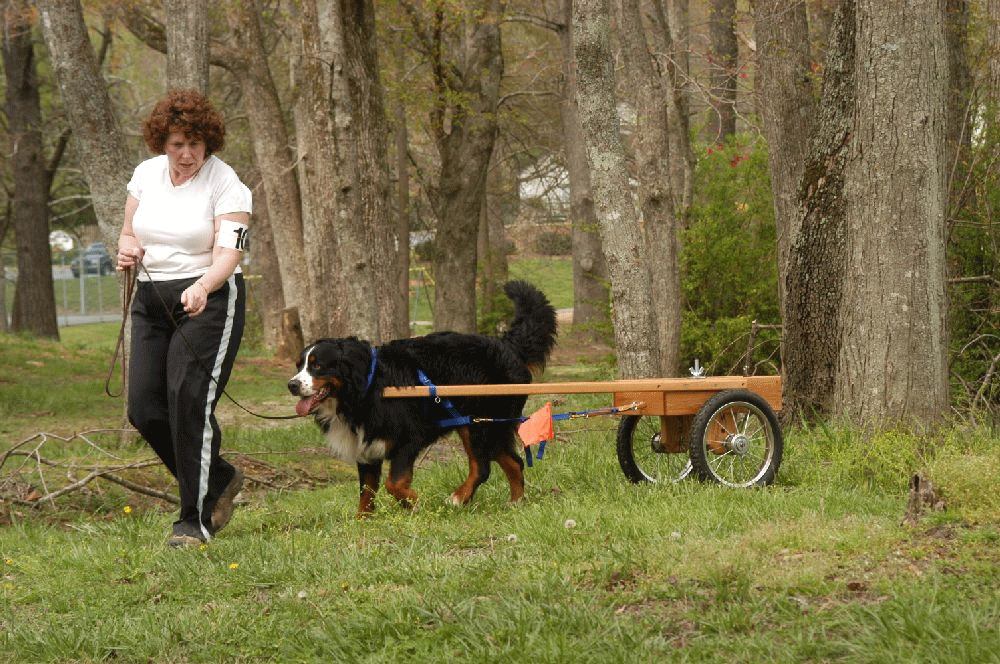 Anna, Ruedi & Lynn completing their Brace Novice Draft Dog test in April, 2007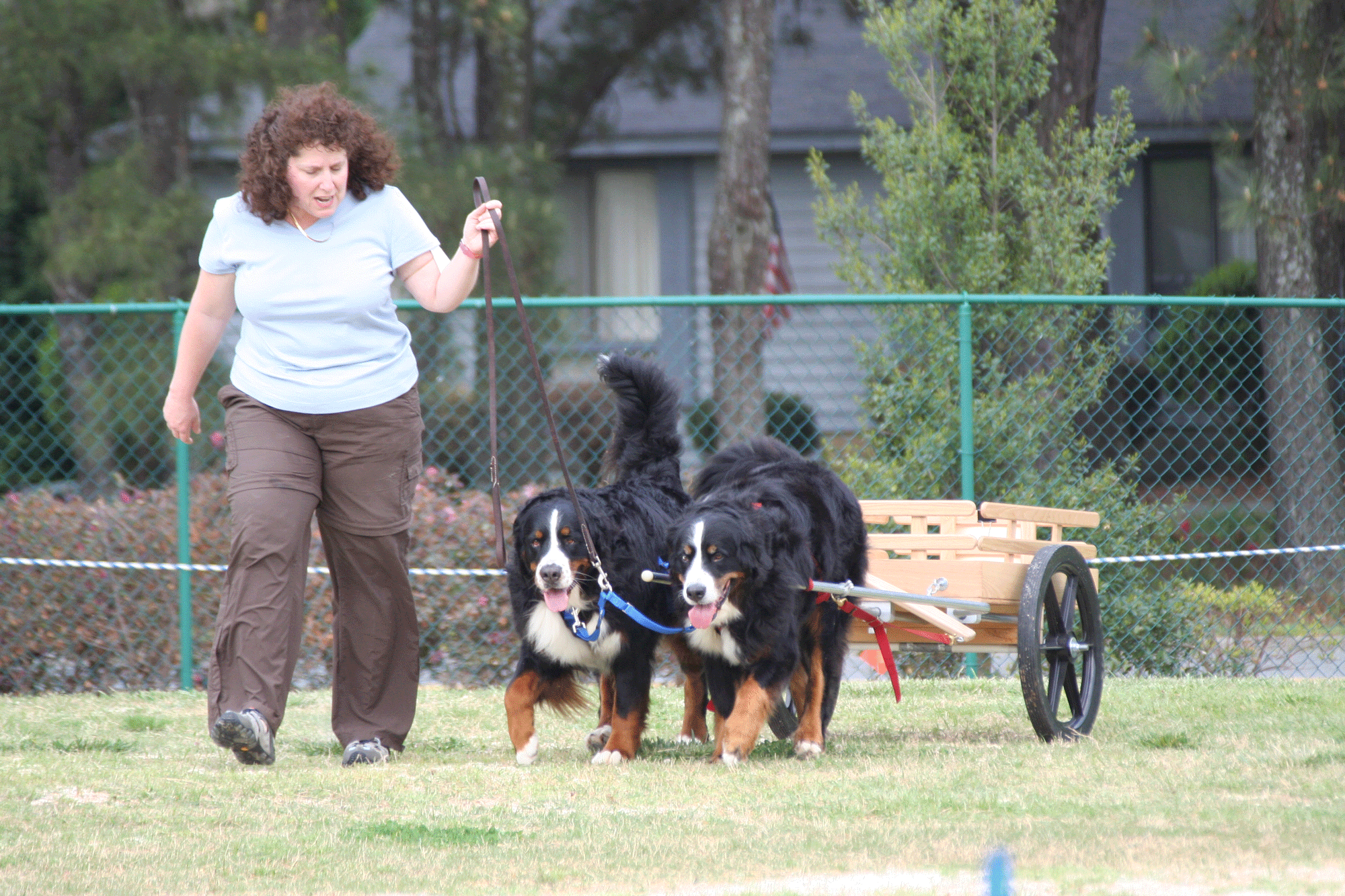 Kobi & Sue passed their NDD at the 2007 BMDCA National Specialty  in Louisville, KY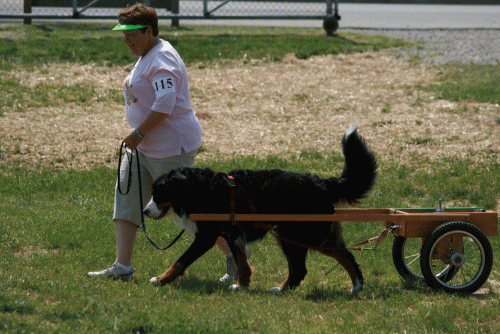 Lynn & Juergen passed the Open Draft Dog test at the Watchung Bernese Mountain Dog Club Regional Specialty in PA the fall of 2011.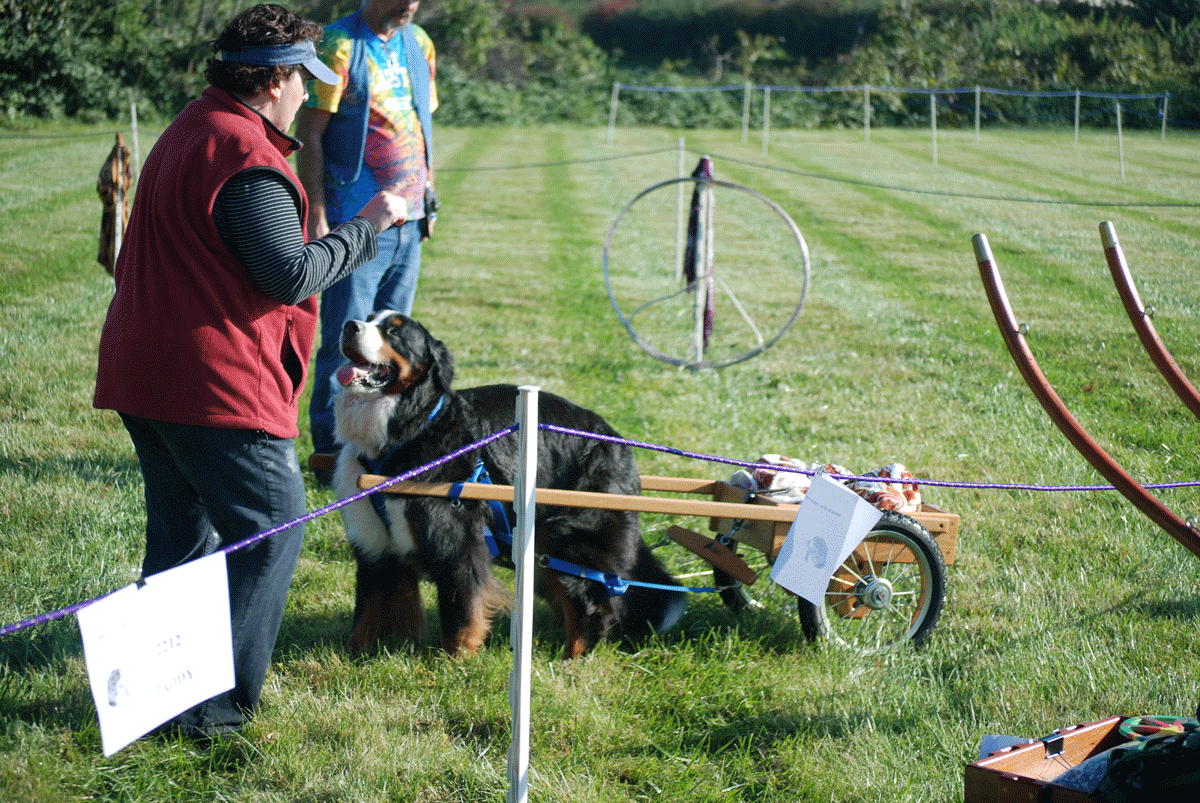 Sue and Will passing the Novice Draft Dog test in the Fall of 2012.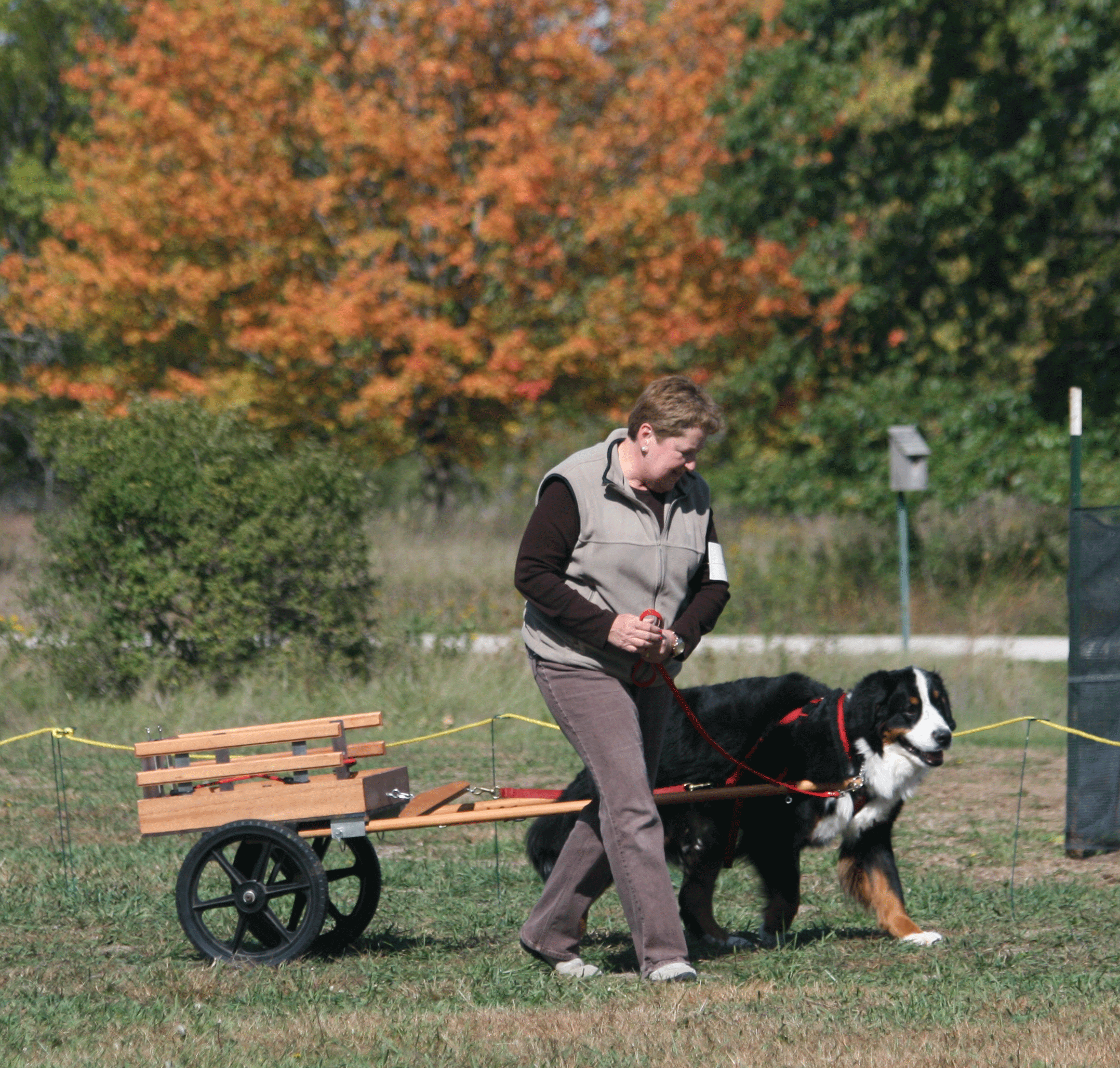 Pat & Ivy at the BMDCA Natl Specialty in Colorado – May, 2013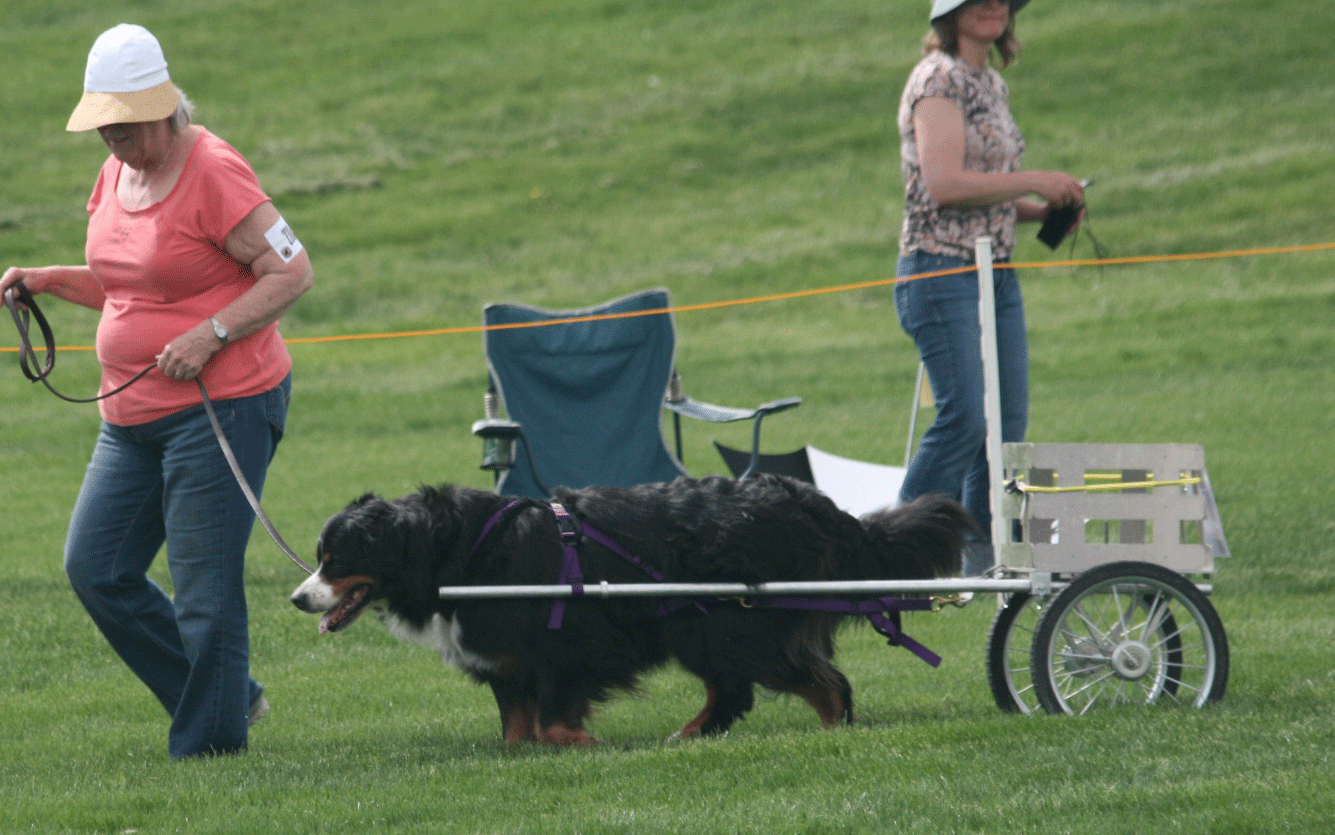 Will & Ivy eyeing the camera during the group stays – November, 2013