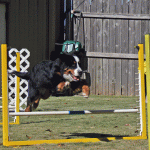 Agility
From the BMDCA Info Series:  Berners and Agility► Many people's first reaction to thinking about competing in agility with a Bernese Mountain Dog is that the two don't mix. The immediate images that come to mind when thinking about the word "agile" and the physical traits of a Berner (e.g., sturdy bone, full body, deep and capacious chest) is that they don't seem to line up. However, the Bernese breed standard also does say, "agile enough to do the draft and droving work for which he was used." While the AKC views the sport of agility as being open to every breed of dog, not every dog is suitable for agility work. This applies to Bernese. Berners can do agility successfully, although there is little denying that upper- level titles are very difficult for the largest boned Berners to achieve.   For more information on agility, please clink this link to the BMDCA Info Series –  https://tollhauskennels.com/wp-content/uploads/2019/07/10_bernese_activities_agility.pdf
 We have found that the above words are very true.  We started competing with our Berners in 2001. While both the dogs and handlers have truly enjoyed agility, we have only put Novice and Open titles on our dogs – as the smallest berner that we've had in agility was a sizable dog at 89 lbs.   We haven't competed since 2007, but Heidi is currently being trained in agility and we hope to compete in 2014 in the Novice Preferred classes.
Our big boy Ueli jumping.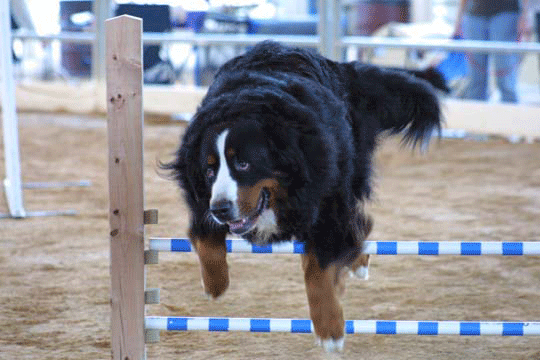 Anna and Lynn running an agility course.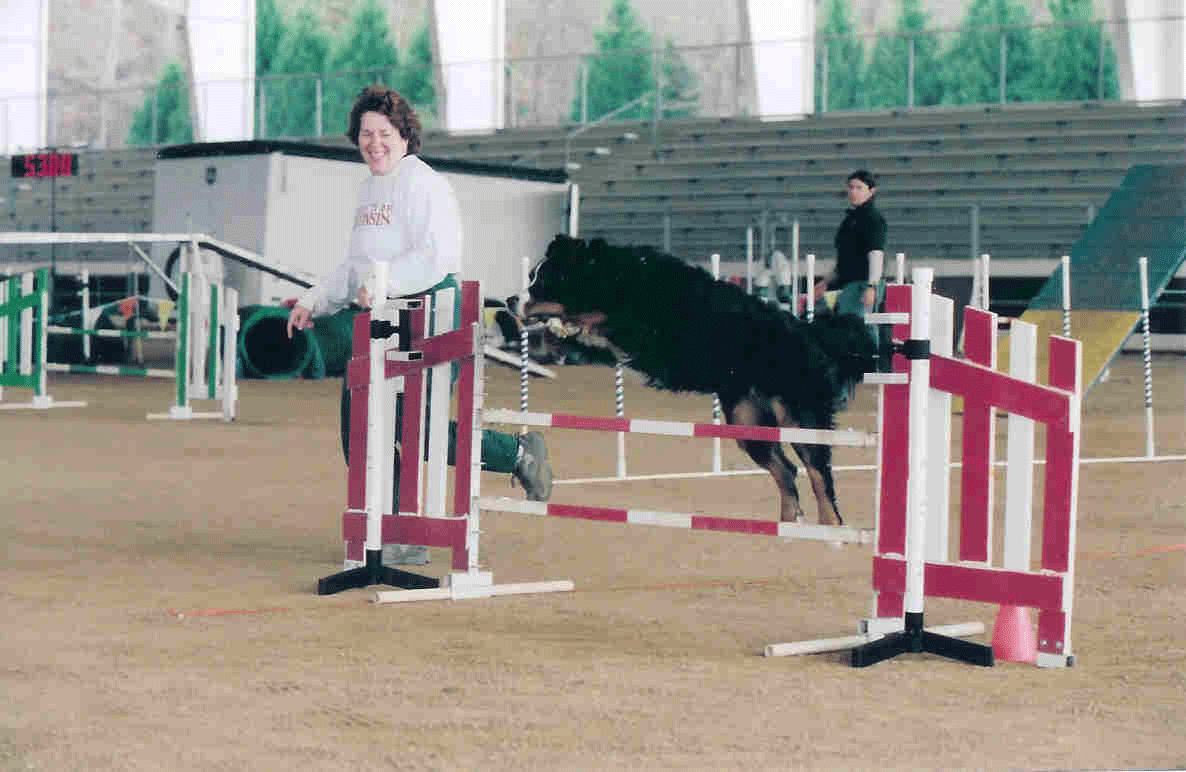 Ruedi going through the weaves at the BMDCA National Specialty in 2007.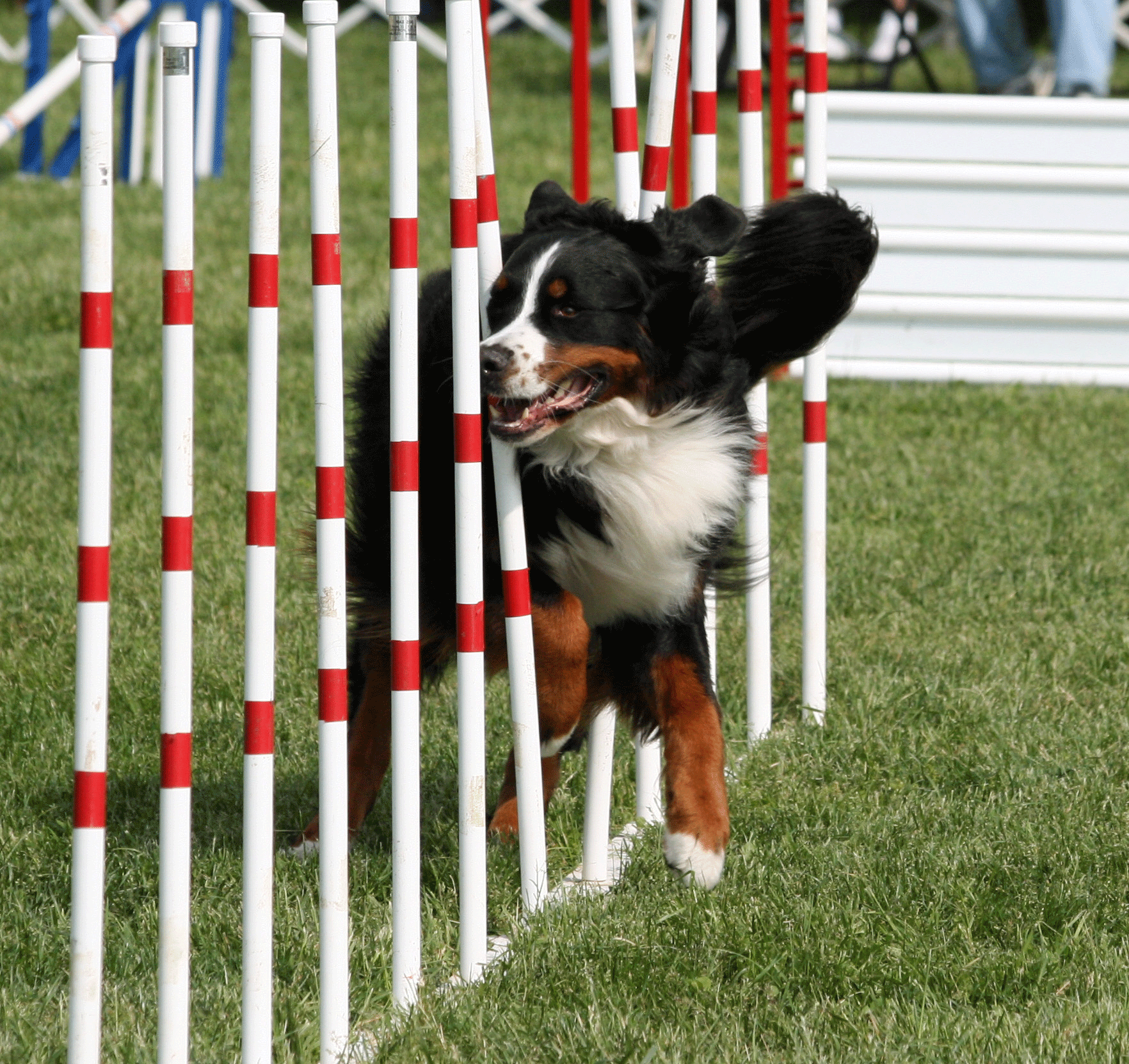 Heidi doing puppy agility.