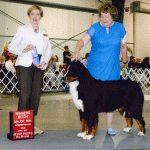 Presents
Histio Tested
Cookie finished her Championship August, 2018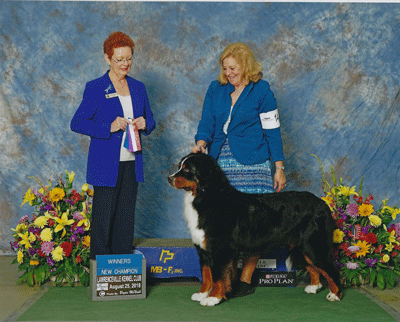 Cookie received her 2nd major (5 point major) in February, 2018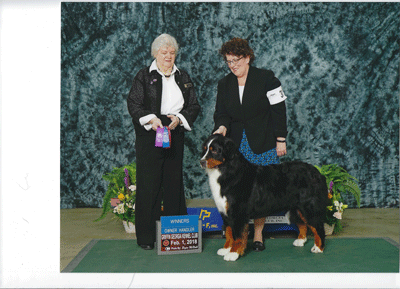 Cookie got a 5 point major in April, 2017

Cookie's latest pics at 8 mos old – she is really progressing nicely!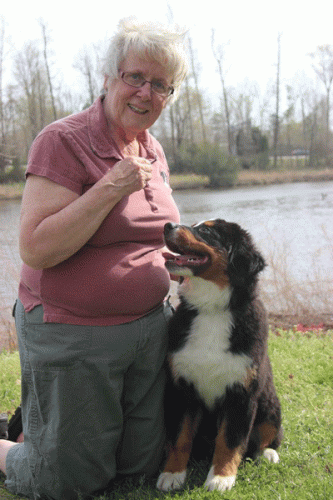 Cookie & Pat- April, 2014

     
Achievements: We have some high hopes for this energetic bundle of fur!  Cookie was shown in the puppy competition at the show in Bloomington, IL on May 24, 2014.  She won the breed and received a Group 4 with Pat showing.  Go team Cookie!