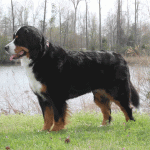 Presents
Heidi

CH Tollhaus Suisse Holiday, CDX,  RA, TD, DD
BMDA Versatility Award and Working Dog Recipient
BMDCA Top Producer of Working Dogs
Bernergarde # 
81855
Loved and owned by Lynn Balsiger & Ken Helms
Sire:  CH Great Lakes Its All Greek to Me
Dam: CH Sandusky Tollhaus Tourist v Thistledown, RA TD
May 23, 2011 – February 6, 2020, histiocytic sarcoma, lungs
Elbows – Normal,  Hips – Good,
Eyes & Heart – Normal, DM – clear, vWD – clear, Histio Pre-Test "B"
Simply put, Heidi was the best!  She was everything Lynn & Ken could hope for.  Heidi passed her brains,good looks and fabulous temperament and stunning head on to her puppies and grandpuppies.  She is deeply missed.
Recent photos of Heidi at 8 years old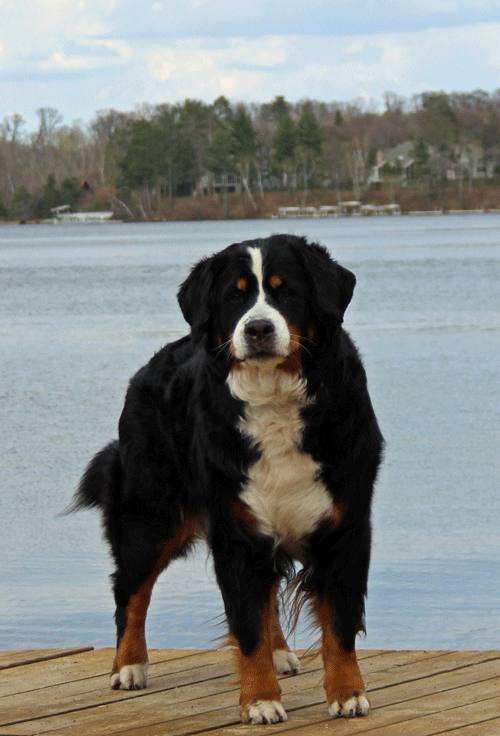 Heidi in Veterans at the BMDCA National Specialty 2019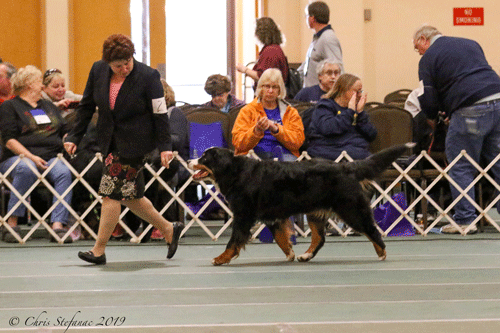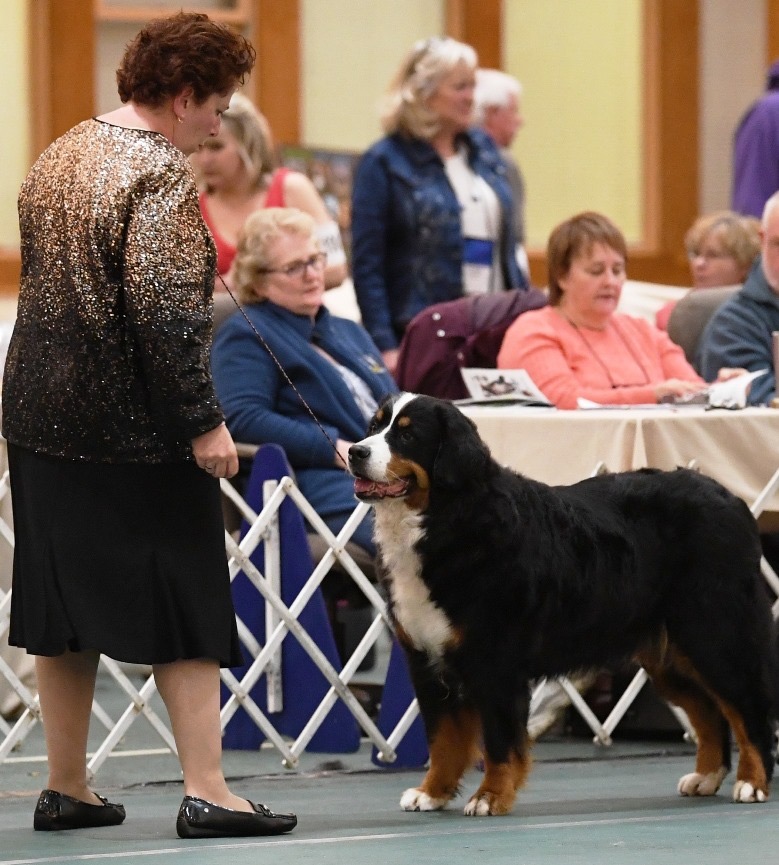 Heidi was shown one day in October for her first time in the Best of Breed ring at the BMDCNI Regional Specialty.  Much to our joy and surprise, she was awarded Select Bitch under esteemed breeder judge, Svante Frisk from Sweden!  Super exciting!

Heidi – 2017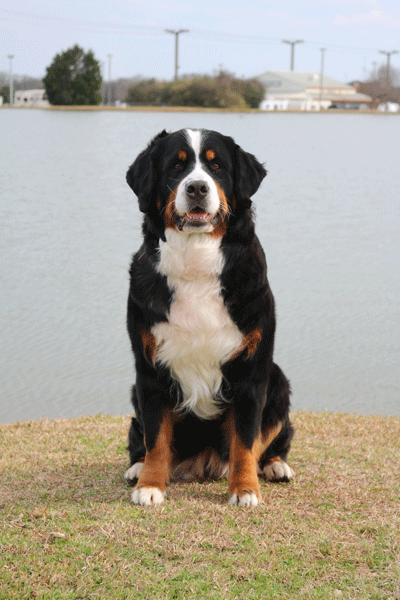 Links to proof of certifications

here



Heidi and Lynn April, 2014

Achievements:
Heidi is such a wonderful girl – she loves everything and anything, as long as I'm with her.  Heidi whelped a litter of puppies in June, 2015 and shortly after the puppies went home in September, we started back to obedience class.  Heidi got her last Open Obedience leg for her title in October, 2016. 
Heidi got her TD – Tracking Dog title at the 2012 BMDCA National Specialty in Gettysburg.  She then went on to finish out 2012 by earning her Beginner Novice and Rally Novice Titles!  
At the 2013 National Specialty, Heidi had a great week.  She took 1st in Beginner Novice (197 1/2), 4th in Rally Advanced and 4 in Amateur-Owner Handler conformation.  Heidi started showing in conformation this fall and accumulated 7 points in 4 show weekends and even got a Group 2 in the Owner Handler series, which surprisingly enough, got her an invitation to the inaugural AKC Owner Handler competition at the Eukanuba National Championships.   
2014 has been a good year so far for Heidi – She finished her championship in May, 2014 in Biloxi, MS, and got all her health clearances.  At the 2014 National, Heidi passed her Novice Draft Dog test, got her 1st leg of her Companion Dog (CD) title and placed 3rd in the Amateur Owner Handler class in conformation.  In July, Heidi finished her CD with decent scores and now she is a BMDCA Versatility and Working Dog recipient.  Way to go Miss Heidi!
Heidi and Lynn competing in obedience during the companion shows at Eukanuba in Orlando, FL, 12/11/13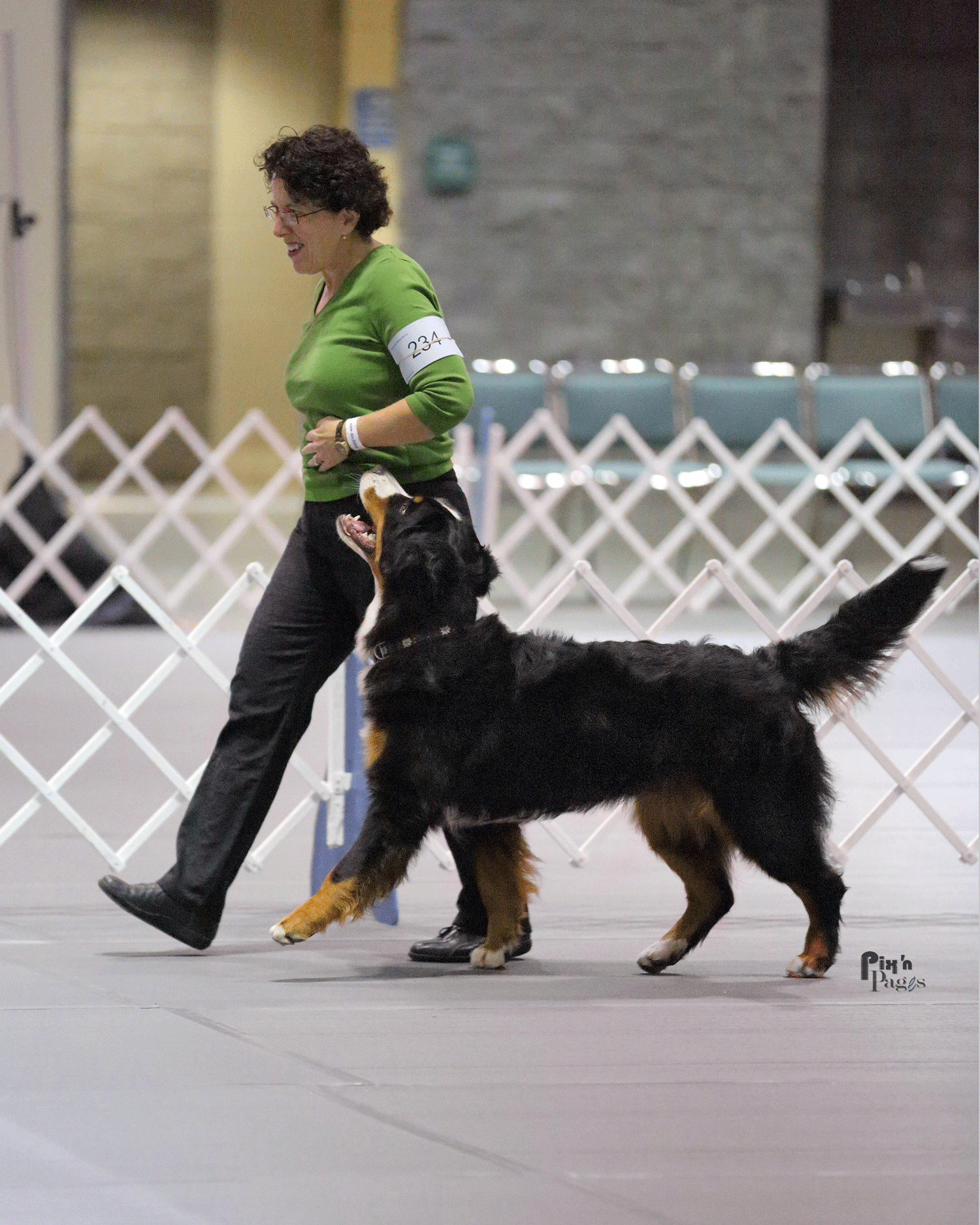 Heidi – dock diving August, 2014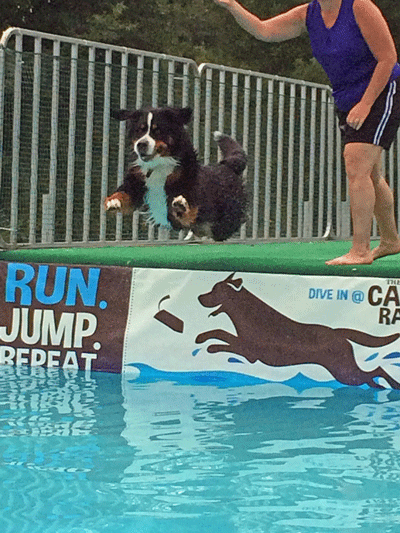 Heidi won Winners Bitch, Best of Winners and a Group 2 in the Amateur Owner Handler Series in August, 2013

Heidi finds the glove at the BMDCA National Specialty tracking test in Gettysburg, PA, May 2012.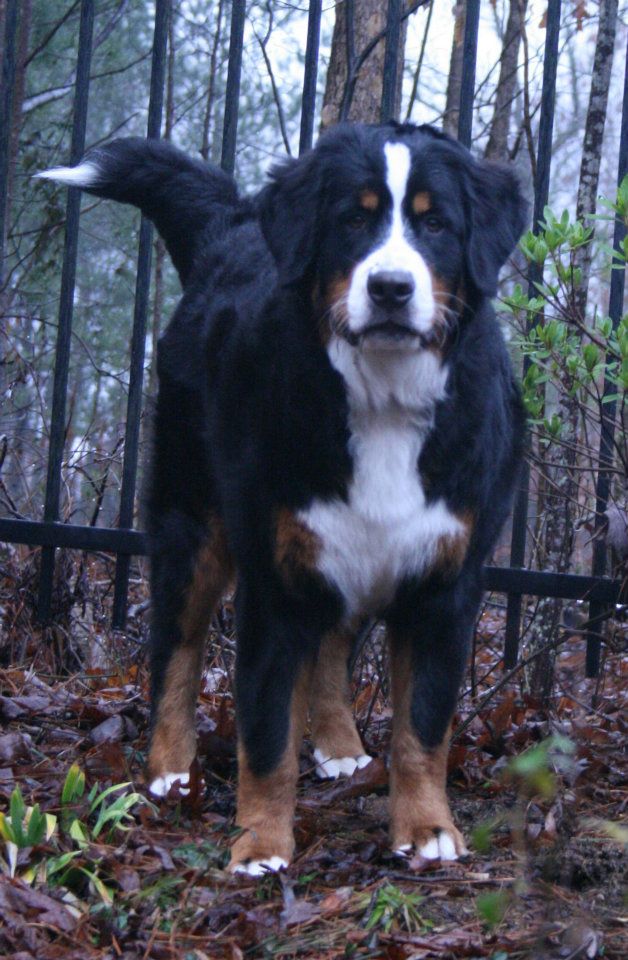 Heidi at 8 months old