Tollhaus Dogs We've Bred & Loved by Others
We breed our Berners according to the standard set forth by Bernese Mountain Dog Club of America, and while not everything we produce is show quality, they are still excellent representatives of the breed.  We love that so many of our families include their dogs in regular daily activities.  
Click on Kitty's name above and the  link will take you to "Kitty" – who resides at the St Regis Hotel in Aspen
Yoshi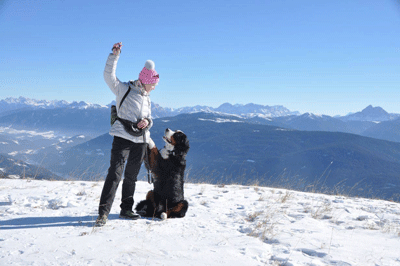 Yoshi and Christine hiking in the mountains.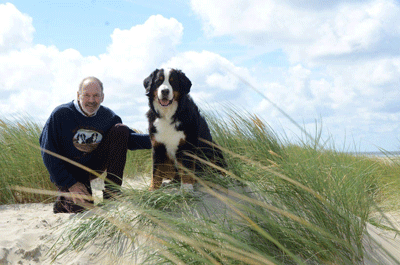 Yoshi and Juergen on holiday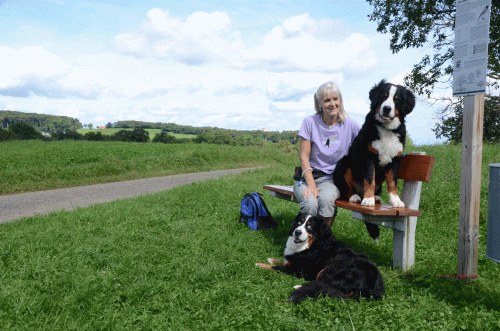 Yoshi (8 months) is owned & loved by Christine Irrgang-Vogt & Juergen Vogt in Switzerland.  Here is he sitting on the bench with Christine and his wonderful friend Charissa is resting in the grass.
Here is Bernice at 8 months old, lounging on the bed.  Can you tell that she is a little spoiled?  Exactly as it should be!  Bernice is owned and loved by Sean Murphy & Ryan Lindsay in St. Louis.